News from GN company this week: Recently, 5 complete set of Drilling Waste Treatment Equipment have been manufactured and are ready to start serving for a 2000HP drilling rig in Nigeria. the system includes 4 sets of vibrating screen GNZS594F, 1 set of mud cleaner GNZJ594F-3S16N, 2 sets of Decanter centrifuge GNLW454ET-VFD.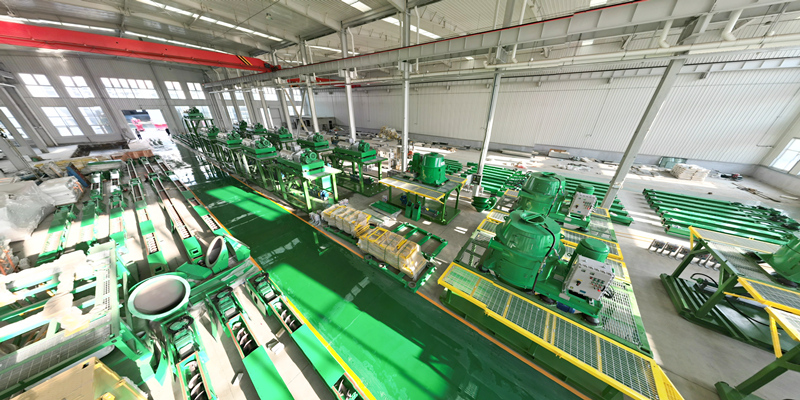 In three months, GN has completed the export of 5 sets of drilling oil-based mud complete sets of equipment projects to Nigeria. The customer arranged for a third-party inspection DNV to conduct factory testing and equipment acceptance of the product. The 5 sets of drilling oil-based mud non-falling equipment have passed the third-party acceptance of the customer.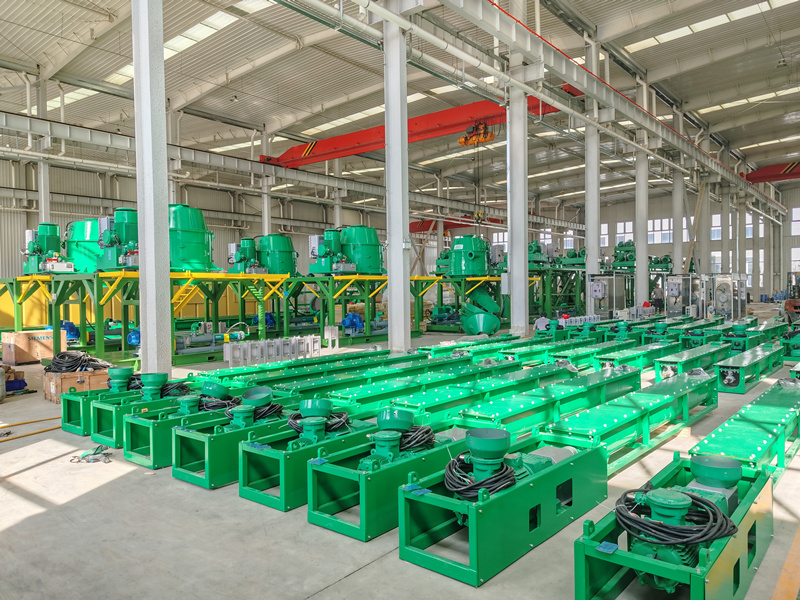 The 5 sets of drilling rig mud non-falling equipment mainly include the following equipment:
1. 5 sets of cuttings dryer and skid-mounted lifting bracket
The core equipment for drying and processing of oil-based cuttings, its model is GNCD930G. It can meet the requirements of large-scale 2000HP (80 drilling rigs) oil-based cuttings without falling to the ground.
2. 10 sets of Decanter centrifuges and skid-mounted brackets
Among them, 5 sets of Decanter centrifuges are used for the customer's drilling rig solid control mud treatment, and the other 5 sets of Decanter centrifuges are used for the separation of fine particles of drilling fluid discharged from the supporting dryer, so as to meet the reuse of oil-based mud that does not fall to the ground. This time, the customer purchased GN's best-selling model: GNLW363D, including 5 power frequency centrifuges and 5 variable frequency centrifuges.
3.5 sets of auxiliary equipment for drilling oil-based mud without landing
Auxiliary equipment includes 40 GNSC series screw conveyors, some of which are used to feed the dryer, and some of the screw conveyors are used to convey the slag material to the centrifuge and the dryer. The screw conveyor is also equipped with a mechanical speed regulation function and an electric control start control cabinet. In addition, the auxiliary equipment purchased by the customer also includes 15 screw pumps, of which 5 are used to flush the cuttings dryer and 10 are used to feed the decanter centrifuge.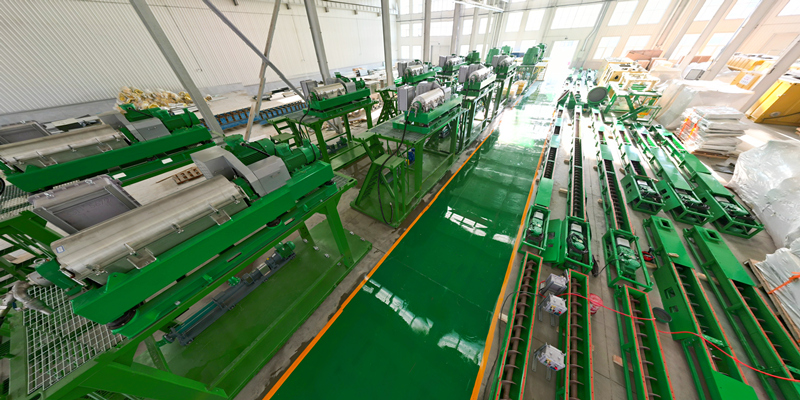 Party A of the Nigeria project is a large local oil development company with its own oil field and drilling team, as well as a mud service company. Since it started to cooperate with GN Solids Control in 2012, it has cooperated with GN Solids every year. The purchase of 5 sets of 2000HP large-scale drilling rigs of solids control centrifuges and oil-based mud non-drop processing equipment is a continuous trust and recognition of GN's products and services. GN will also create value for customers with high-quality products, reasonable prices, and timely and professional services.
By the way, if you are interested in our products, please check the following items of our company on Alibaba: