News from GN company this week: Recently, 1 series of New Type J Version Solids Control shale shakers have been manufactured and are ready to start serving for an overseas project.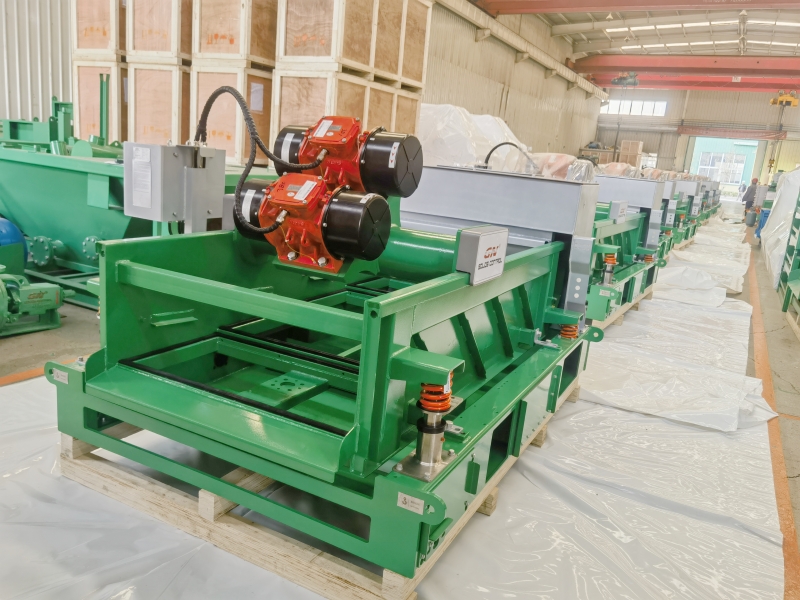 The main upgrade feature of the new generation J version solid control vibration screen:
1. The bottom frame adhesive adopts a new generation of patented technology, with good abrasion resistance, long service life, and convenient replacement.
2. It can facilitate the selection of drilling liquid vibration sieve and mud cleaners.
3. It can facilitate the customer's shale Shaker to equip the negative pressure device, and convert it into a negative pressure shale Shaker.
4. It can be more convenient to adjust the angle of the screen box.
5. Vibration sieve stainless steel bottom frame support device, which can better meet long -term marine drilling anticorrosion.
6. High -intensity imported well -known brand vibration spring, good performance, long service life.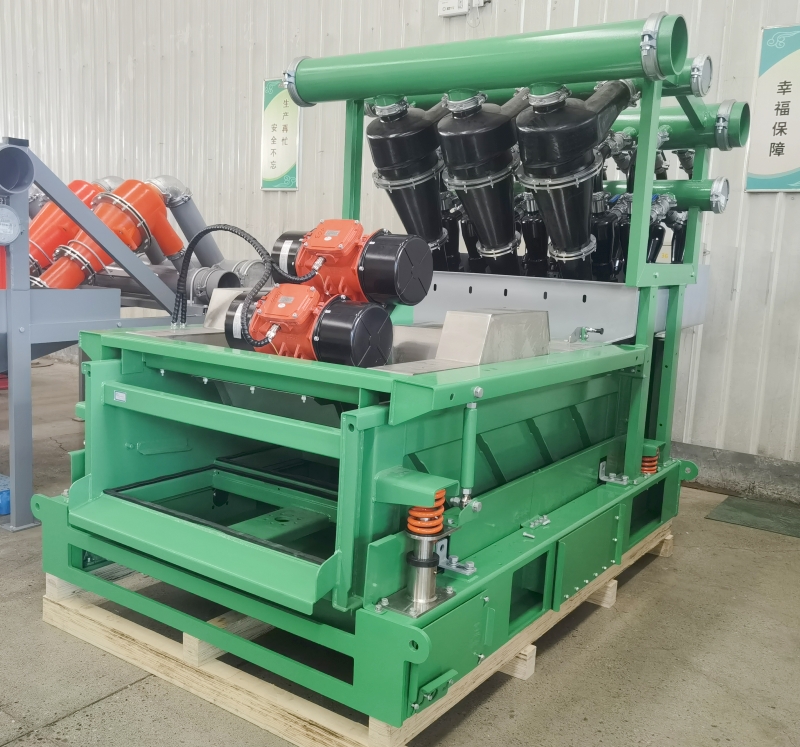 Shale shaker is one of the most important drilling fluids treatment equipment, 6 sets of shakers are provided in this system.GN Solids Control also manufactures API 3rd party verified shaker screens, more cost-effective than most of other brands.
GN Solids Control has built thousands of mud tanks for our worldwide clients. At the same time, walkway, ladder and safety guide rails can also be equipped along with the mud tanks.
If you need any support about the operation and maintenance of  shale shakers, please feel free to contact GN company for our engineers' best experience and knowledge in the relevant industry. We will do our best to assist your project because just in this way we can establish a stable and long term cooperation. And we can provide on-line support and site instruction for specific situation if needed.
As a leading manufacturer of separation equipment and conveying equipment, GN always pay high attention to the product quality and consider the long-term benefits for our users. We would also like to introduce GN as a professional manufacturer in decanter centrifuge field, GN pays a lot of attention in the selection of raw materials, high-quality centrifugal casting or forging stainless steel materials are used, and for wearing parts, hard alloy protection is used.
By the way, if you are interested in our products, please check the following items of our company on Alibaba: