News from GN company this week: Recently, 8 Sets Inclined Plate Clarifier and 6 Sets Decanter centrifuge have been manufactured.
Among them: 8 sets of GNIPC-25A Inclined Plate Clarifier will be sold to South American customers for industrial sludge treatment.
6 GNLW453D-VFD high-speed VFD Decanter centrifuge will be sold to large drilling companies for drilling mud treatment.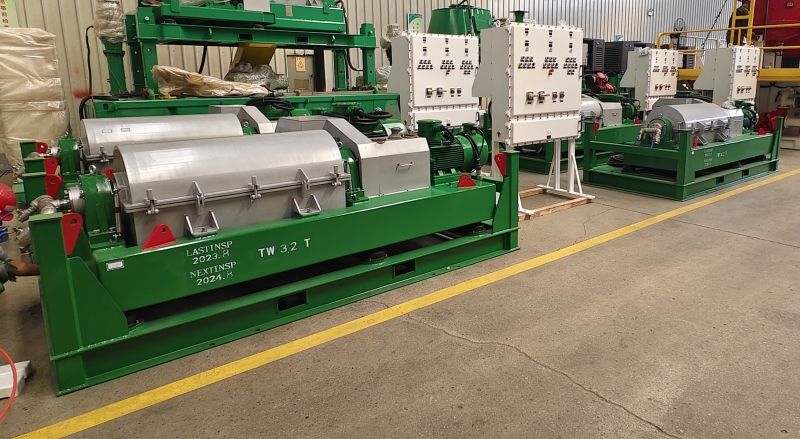 To ensure the reliable performance and extended longevity of our Inclined Plate Clarifier and decanter centrifuge, as well as the smooth operation of all equipment components, GN has placed significant emphasis on material selection, preparation, production processes, and thorough inspections at each production stage. Our technical, production, and quality control departments have meticulously overseen these aspects to guarantee top-notch results.
Should you require any assistance with the operation and maintenance of our Decanter Centrifuge System, including the Inclined Plate Clarifier and decanter centrifuge, please don't hesitate to reach out to GN. Our engineers possess extensive experience and knowledge within the relevant industry, and we are committed to providing the best support for your project. Our goal is to establish a stable, long-term cooperation with you, and we are prepared to offer online support and on-site guidance as needed.
As a leading manufacturer of separation and conveying equipment, GN places paramount importance on product quality and the long-term benefits of our users. We'd like to highlight GN as a professional manufacturer in the decanter centrifuge field, where we prioritize the selection of raw materials. We utilize high-quality centrifugal casting or forging stainless steel materials, with hard alloy protection for wearing parts
Our state-of-the-art CNC lathes, CNC centers, and CNC gantry milling machines ensure the precise machining of centrifuge components. In terms of dynamic balance, we go beyond the ordinary low and medium-speed dynamic balancing. GN employs a high-speed dynamic balancing process that dynamically balances the centrifuge screw and bowl at the actual working speed of the centrifuge.
GN decanter centrifuges find extensive applications across various industries and are exported to over 60 countries and regions worldwide, consistently earning high praise from our valued customers.