Recently, GN Separation participated in the China Coal & Mining Expo 2023 and achieved Fruitful Results.
For more information about this show, please click below link.
https://www.chinaminexpo.com/hz/f?language=en_US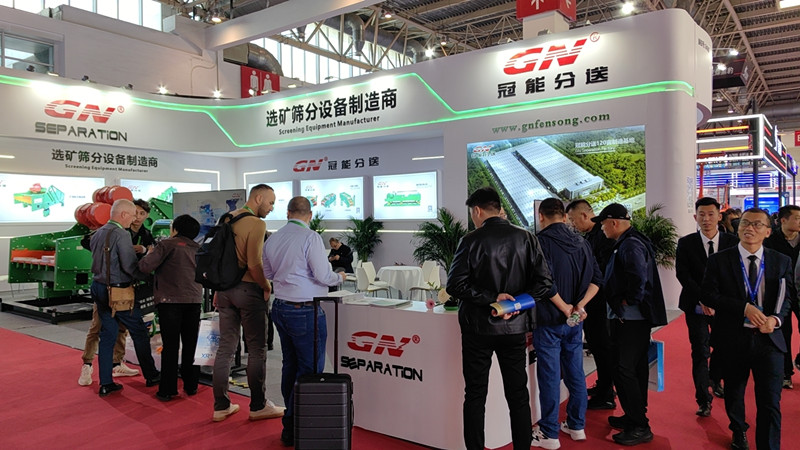 During this exhibition, GN Separation primarily showcased the following equipment:
1. Tailing Dewatering Centrifuge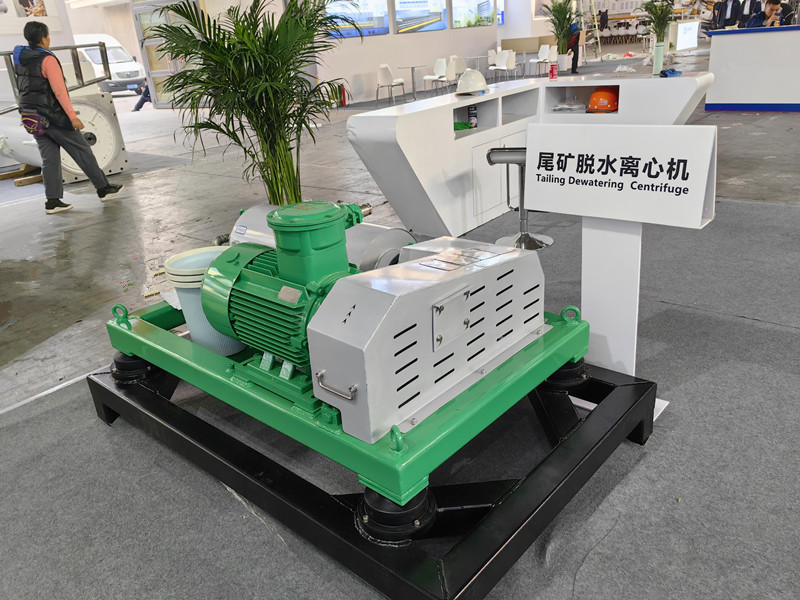 GN's Tailing dewatering decanter centrifuge is T series and features a beach angle of 8.5 degrees. The T series decanter centrifuge from GN is primarily employed for dewatering and thickening purposes. It finds widespread applications in meeting the most demanding dewatering needs for municipal and industrial wastewater sludge.
This dewatering decanter centrifuge is engineered for the efficient separation of materials that possess specific characteristics, such as a substantial particle size, a significant difference in density between solid and liquid phases, low viscosity, high concentration, substantial treatment capacity, and achieving a higher degree of dryness compared to clarity.
In situations where materials like sludge or wastewater contain fine particles, it is common practice to introduce flocculants to aggregate these fine particles into larger ones. Subsequently, the T series decanter centrifuge is utilized for dewatering, ensuring the separation and removal of excess moisture.
2. Linear Dewatering vbrating Screen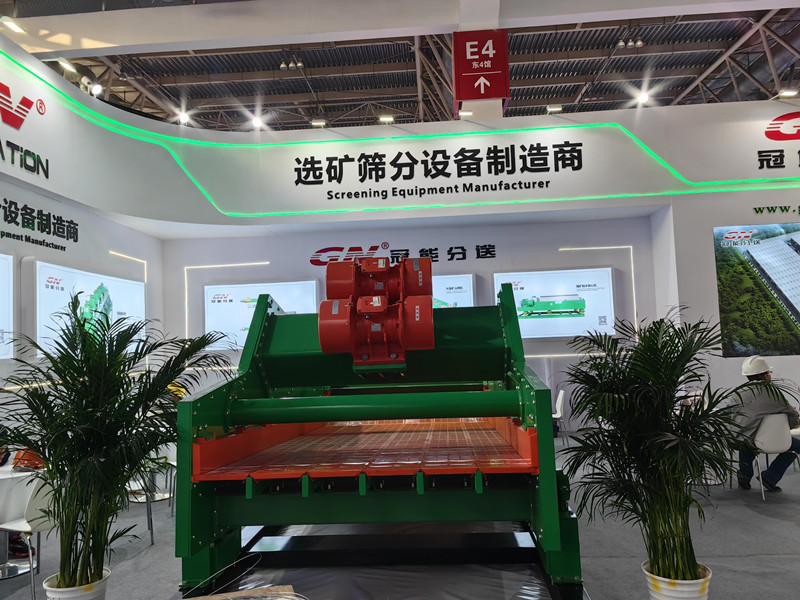 GN's medium-sized linear dewatering vbrating screen features a foldable design at the screen surface's feed end, allowing for extended material residence time and achieving rapid dewatering. This linear dewatering vibrating screen is widely employed in desliming, dewatering, media removal, and tailings dry discharge for various materials, including iron ore, non-ferrous metals, coal, and more. The screen deck wall boards are non-welded, crafted from steel plates with superior impact toughness and resistance to cold bending. Hydraulic tensioning assembly employs imported HUCK rivets, ensuring the absence of welding-induced residual stress and material defects in the wall board.
3. Solids Vacuum Pump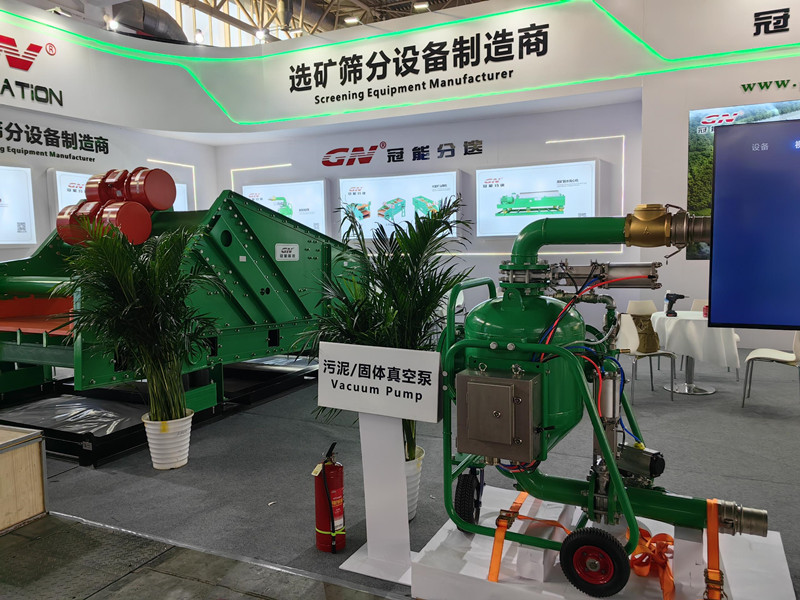 GN's Solid Vacuum Pump operates entirely via external compressed air, serving as pneumatic conveying equipment. It can effectively transport materials like mud, mineral slurry, and fine aggregate with a high solid content. Its compact structure allows flexible placement at work sites, and as there are no internal moving parts, it's easy to operate and maintain.