GN Screw Press Unit for Overseas Municipal Sludge Dewatering Project
News from GN company this week: Recently, 2 sets of Sludge dewatering screw press (model number GNDL-301) have been manufactured and ready to start serving for an Overseas Municipal Sludge Dewatering Project.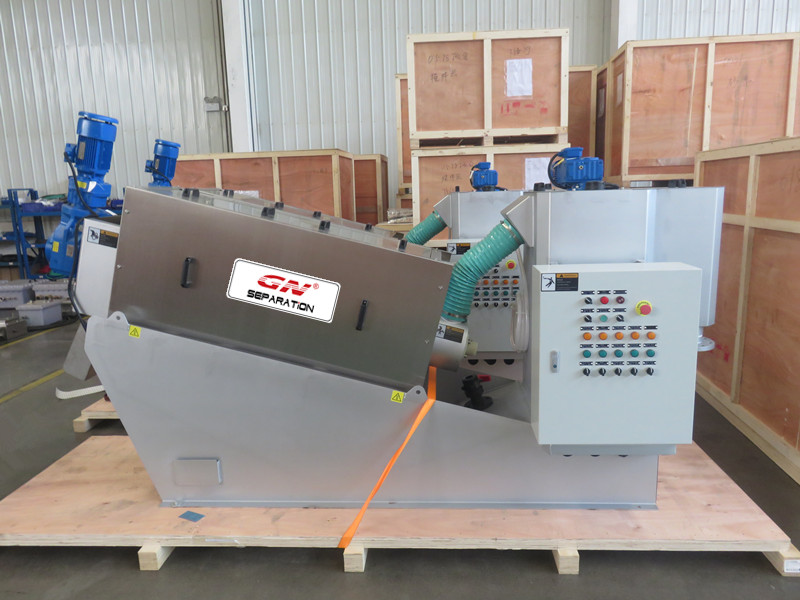 To make sure these 2 sets of sludge dewatering screw press machines will provide a reliable performance and the parts and components of all the machines will run smoothly for a long term operation, our technical department, production department and quality control department have paid a lot of attention to the material selection, material preparation, every step of production and the inspection for this set of equipment in each step.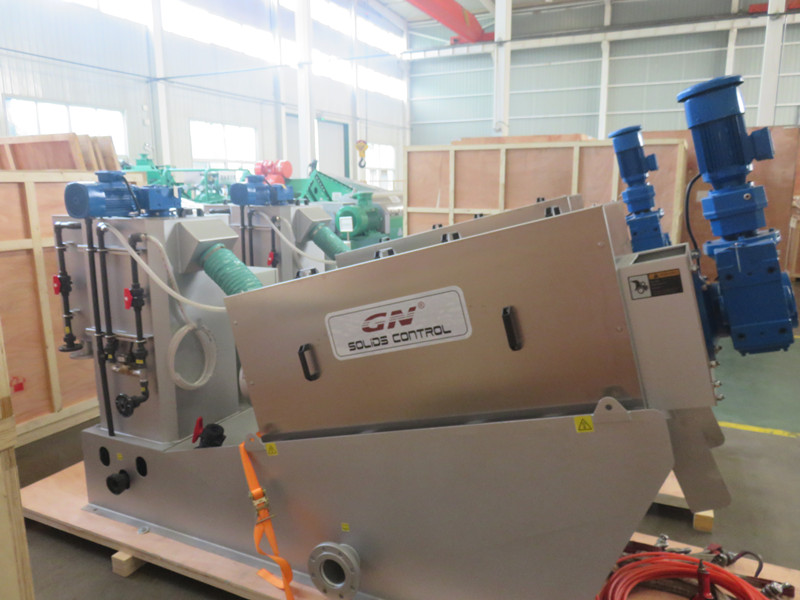 GN Solids Control is one of the most famous International Brands for Mud/sludge Solids Control System & Drilling Waste Management. GN have the one stop solution for Solids Control and mud recycling projects.
If you need any support about the operation and maintenance of GN's equipment like dewatering screw press and Chemical Dosing Unit, please feel free to contact GN company for our engineers' best experience and knowledge in the relevant industry. We will do our best to assist your project because just in this way we can establish a stable and long term cooperation. And we can provide on-line support and site instruction for specific situation if needed.
As a prominent producer of separation and conveying systems, GN places a strong emphasis on upholding product excellence and prioritizing enduring advantages for our valued users. We also take pride in introducing GN as a specialized manufacturer within the decanter centrifuge realm. Our meticulous approach extends to raw material selection, where we employ premium stainless steel sourced through centrifugal casting or forging methods. Additionally, we employ hard alloy protection for components prone to wear, showcasing our commitment to lasting quality.
By the way, if you are interested in our products, please check the following items of our company on Alibaba: